Keep your house warm this winter & cool in summer. Save up to 50% on your energy bill!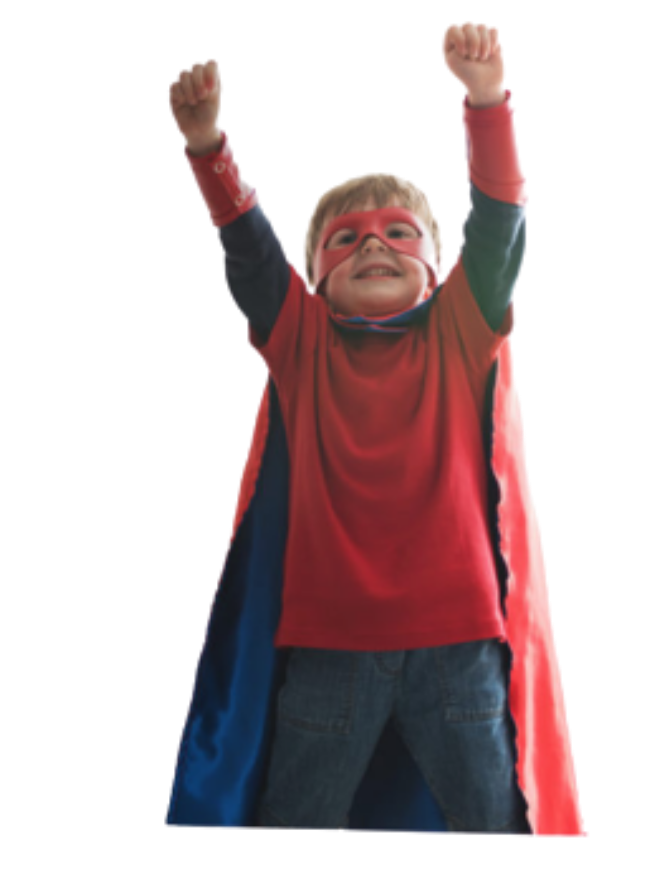 One of most effective ways to have an energy efficient home is to improve your attic insulation.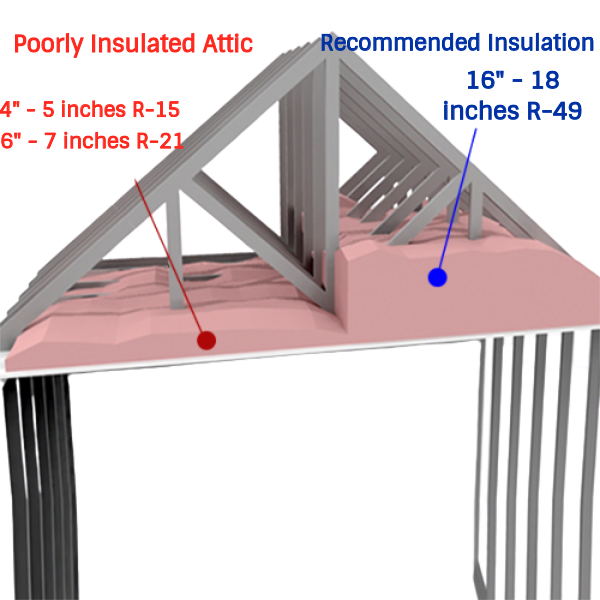 Is Your Home R-49?
The Department of Energy states that a properly insulated attic stabilizes your indoor temperature. The result is your home will be warm in the winter and cooler in the summer!
The State of CA is currently requiring all new homes and home remodels to be R-49 under Title 24.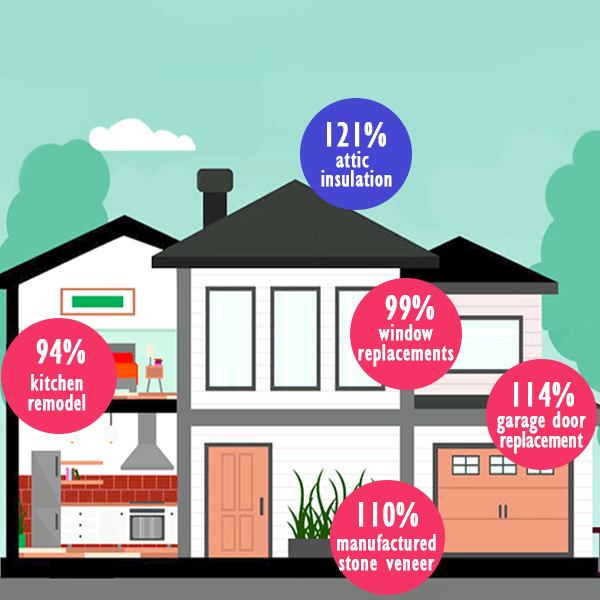 Insulating Your Attic Pays
aHome & Garden Magazine reveals the home improvement that pays off the most is attic insulation. Cost recouped is 121% of your investment.
Source: Remodeling Magazine, Annual Cost vs. Value Report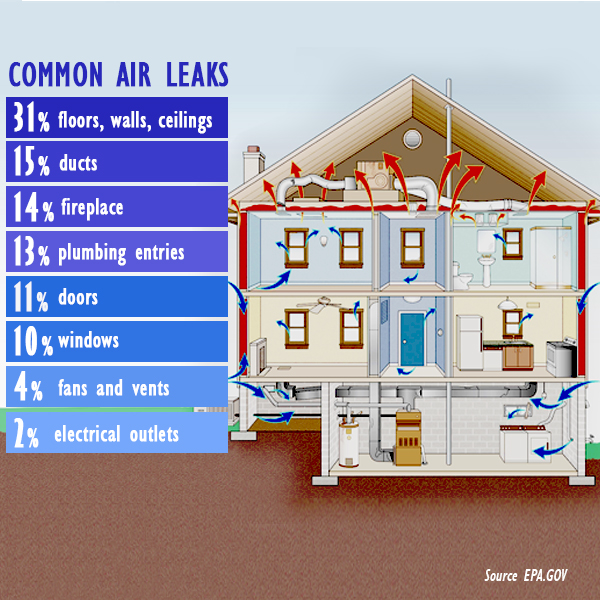 Lower Your Energy Bills
9 out of 10 homes in the U.S. do not have enough insulation and have significant air leaks. Air leaks waste a lot of energy and increases your utility costs substantially.
Major Benefits of our MicroFiber Plus® Attic Insulation

Save energy and money by having a minimal energy bill. Save up to 50% on your energy with our quality attic insulation.

Have an energy efficient home that stays warm in the winter and cool in the summer with our professionally installed attic insulation.

Ensure consistent temperatures year round and optimal performance in your home with our MicroFiber Plus® attic insulation.

Wondering about the air quality in your home? Improve indoor air and the health of your home. Reduce dust and other allergens.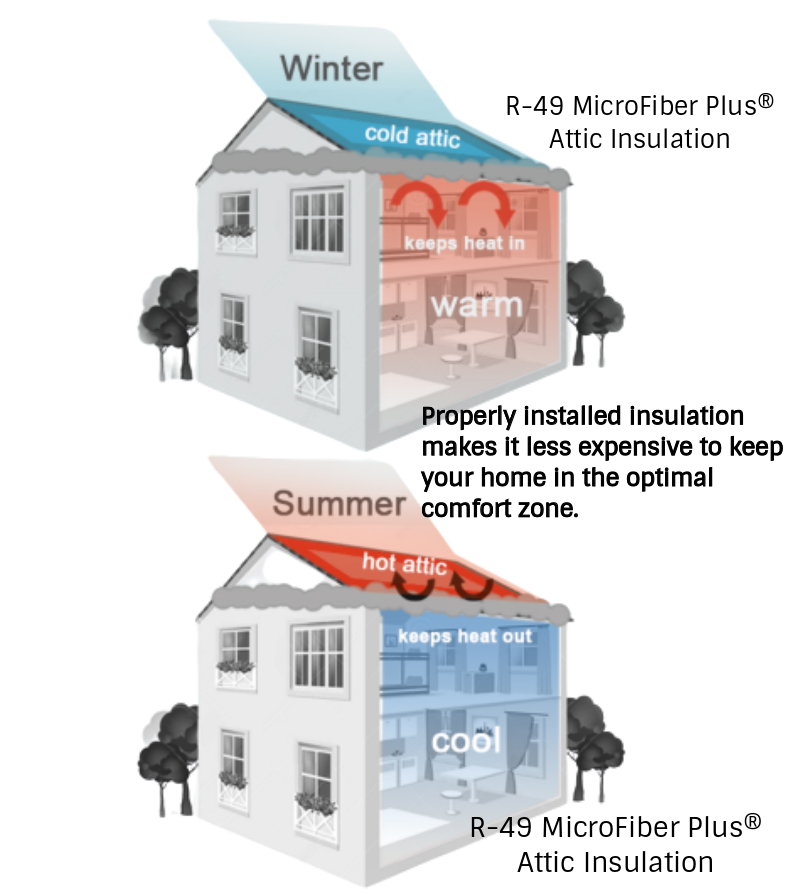 No one likes a cold house in the winter or high heating costs. So what can you do to make your winter season more enjoyable and not drain your bank account? Insulate your attic with the proper R value and insulation product.
Our latest technology MicroFiber Plus® Attic Insulation is the best on the market. It is one of the most thermally efficient insulation products. (Highest R Value per Square Foot)
Saves up to 50% on Energy Bills 50%
Stops drafts & Improves Thermal Performance 70%
Improves Home Comfort in Winter/Summer 100%
We are Trusted Installers with over 35 Years Experience
Clients share their experience
You can rest easy knowing you are choosing highly trained professionals that stand for honesty, integrity, and quality. We do all of our own installations with immediate results within a day. Hear from our happy customers below:
It's amazing! Our home has the Whole House Fan and the R-38 MicroFiber Attic Insulation. This last summer when the temperature was over 100 degrees our house stayed between 72-74 degrees. Now that winter is here, our heater hardly ever kicks on even when it gets down to 32 degrees at night.
My home was just insulated for the Sacramento valley. What a difference R-38 depth of insulation makes on how comfortable it is with the temperature. I save on my energy bill when the winter because I don't have to crank on my heater.
I had my the space above my garage done and loved it so much, I did the whole house the following season. The insulation kept my house temperature stable and I hardly had to use the air in the summer and the heater in the winter. It's definitely worth putting in the microfiber insulation.
Upgrading my insulation to R-38 was the best decision I made towards my remodel. I read in many home improvement articles that upgrading your attic insulation will really pay off and it has. I am so happy that I did with Whole House Attic Insulation. They were professional and fast.
Schedule Your Free Attic Evaluation and Start Saving!
One of the most effective ways to have an energy efficient home is to have your attic properly insulated with our highest grade R value MicroFiber Plus® Insulation. It will keep your home comfortable during all seasons, a healthier living space, and maintain low energy bills.
What are you waiting for?